Page Content Updated 2/28/2016
The Complete
Grand National Championship
Volume II: 1970-1975

Written by Gregory R. Pearson
DTG Publications
ISBN #978-0-615-70614-6
Copyright 2012
This just in from author Greg Pearson:

Hello Race Fan,
I am pleased to announce that The Complete Grand National Championship Volume II 1970-1975 is finally finished! The new 562-page book details the explosion in popularity of GNC racing in the first half of the 1970's. This was truly at the peak of the "Golden Era" of American motorcycle racing. Factory involvement was at its highest, and the best riders competed on dirt tracks and road courses from coast to coast. Over two years in the making, the book has been painstakingly researched and covers each race and championship. It is packed with neat trivia and nearly 200 photographs, many never before published. Other highlights include a foreword by two-time Grand National Champion Dick Mann, and a tribute to road race legend Cal Rayborn from his close friend, Jim McMurren. Like The Complete GNC Volume I, the detailed account fills in the gaps and tells the whole story of this exciting era for the first time.
The official launch date for the book will be October 24, 2012. The books will ship out from the publisher, which normally take 3-5 days. Paypal, check or Money order are fine. The book is only available directly from me. The book is a must-have for anyone interested in one of the greatest eras in American motorcycle racing. It will also make a perfect Christmas gift for any fan of GNC racing.
A note to international buyers; I now have an arrangement to ship your books directly from the publisher, greatly reducing most overseas shipping costs. Please contact me with your address for exact cost.
Personally, I had the absolute pleasure of reviewing this book prior to its publication, and I can report that if you enjoyed Volume I, you will absolutely love Volume II!
From the awe-inspiring Honda CB750 at Daytona 1970 to the fire-breathing "two smoke multi" road racers to the Iron XR (which Billy Millburn refers to as "ferrous horribilus") to World Speedway Champion Barry Briggs' multiple attempts to make a Grand National main event (yes, he does!), it is all there!
Due to the massive expansion of Grand National interest in the early 1970s, Greg has opted to limit Volume II to the next six-year-period, which covers an amazing 137 Grand National Events. Greg's smooth writing style allows the reader to chase page after page, with the same attention to detail that made Volume I so successful.
To order your copy, contact the author:
Greg Pearson
P.O. Box 193
Culloden, WV 25510
gncbook@aol.com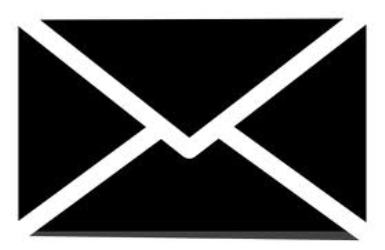 Price is $49.99
which includes shipping and handling.
Back To Top